Middle East Tour Packages & Holidays
Overview
Located west of Asia and north east of Africa, the Middle East is a unique region of the world home to an exotic range of countries including Egypt, Israel, Jordan, Lebanon, Saudi Arabia, Turkey and the United Arab Emirates.
Home to some of the world's most incredible historical and cultural attractions, the Middle East is a region of contradictions. Ancient ruins meet some of the most modern and progressive skyscrapers in the world and mighty rivers give way to famous deserts before the untold beauty of green landscapes.
Book your next trip to Middle East with Tripfez. Find all-in tour packages with flights or ground arrangement packages. Travel with family or friends on your next holiday and also enjoy amazing halal food. So book your tour package online now!
We Are Always Ready To Help You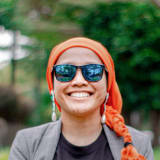 Assalamua'laikum. Get in touch with us for any enquiries regarding this package. We typically respond within 1-2 working days.
WhatsApp +60 16 3093 685
Telephone +603 8605 1918
Please correct the following error(s):