Europe Tour Packages & Holidays
Overview
There simply is no way to tour Europe and not be awestruck by its natural beauty, epic history and dazzling artistic and culinary diversity. Europe's almost unmanageable wealth of attractions is its biggest single draw: the Renaissance art of Florence, the graceful canals of Venice, the Napoleonic splendour of Paris, and the multi-layered historical and cultural canvas of London and its iconic, London Bridge and the Big Ben. Mountain lovers should head to the Alps as they march across central Europe taking in France, Switzerland, Austria, and northern Italy.
Less obvious but no less impressive attractions include Moorish palaces in Andalucía, the fascinating East-meets-West brew of İstanbul in Turkey, the majesty of meticulously restored imperial palaces in Russia's former capital St Petersburg and the ongoing project of Gaudí's La Sagrada Família in Barcelona. From Finland to Hungary, Gibraltar to Norway, Europe has some of the best travel destinations in the world!
Book your next trip to Europe with Tripfez. Find all-in tour packages with flights or ground arrangement packages. Travel with family or friends on your next holiday and also enjoy amazing halal food. So book your tour package online now!
We Are Always Ready To Help You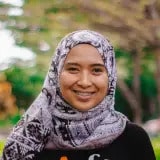 Assalamua'laikum. Get in touch with us for any enquiries regarding this package. We typically respond within 1-2 working days.
WhatsApp +60 16 3093 685
Telephone +603 8601 3685
Please correct the following error(s):