1 Country
1 City
4 Nights
7 Halal Meals
Seat In Coach
Overview
Kuching's city centre and its pristine nature parks is only a stone throw away. Get to see Kuching's city life before exploring its natural wonders and diverse wildlife at Bako National Park and Semenggoh Wildlife Centre
Why book this package?
Explore Kuching with a bus ride around the city. End the day with a Sunset Sarawak River Cruise
Nature lovers will fall with Kuching as you will be exploring various species of wildlife at Bako National Park and learn on Orang Utan conservation at Semenggoh Wildlife Centre
Walkthrough the living and breathing Sarawak traditional culture at the Sarawak Cultural Village
Seat In Coach
Share a coach and tour guide with other travellers while sightseeing
Fullboard
4x Breakfasts + 3x Lunches
Day 1 - Arrive and Free to Explore the City of Kuching
Meet with Tripfez represtative once you arrive at Kuching International Airport
Hotel check-in
Free and easy activities to explore Kuching
Overnight in Kuching
Day 2 - Kuching City Tour and Sunset Sarawak River Cruise
Breakfast at hotel
Begin Kuching City Tour
In this city tour, you will pass through:
China Town
Tua Pek Kong Temple,
Malay Kampong
Kuching Mosque
Kuching Waterfront to view Darul Hana Bridge
The Astana
New Legislative State Assembly of Sarawak
Fort Margherita and other buildings
General Post Office
Square Tower
Brief stop at Main Bazaar for souvenir shopping
Lunch at local restaurant
Free and easy activities
Sunset Sarawak River Cruise at Kuching Waterfront
In this river cruise, you will pass through:
The Esplanade
Fort Margherita
The Astana
The gilt - Domes Mosque
Brooke Dockyards
Traditional Malay houses built on stilts
Chinese fishing village
Return to hotel
Overnight in Kuching
Day 3 - Bako National Park Day Trip
Breakfast at hotel
Head to Bako National Park
Tour Bako National Park
You will first be brought to Bako Fishing Village Jetty, where you will ride a motorised boat ride that will take you to marvel at the abundant natural beauty of Sarawak's most popular National Park. Trek along the trails to spot wildlife in its natural surroundings including the proboscis monkeys, the monitor lizards, bearded pigs, silver leaf of monkeys as well as more than one hundred species of birds. Exotic plants can also be found along the trails include the several species of pitcher plants and wild orchids. You may end your trekking at a beautiful secluded beach
Lunch at the park's canteen
Free to explore the park
You will have your time to explore the wildlife and vegetation around the Parks Headquarter or take a walk together with your guide. Take on short trails around the Headquarter of the park before returning back to the hotel
Return to hotel
Overnight in Kuching
Day 4 - Exploring Semenggoh Wildlife Centre dan Learning Sarawak Culture
Breakfast at hotel
Tour Semanggoh Nature Park
Unlike a typical zoo, captive Orang Utans here are formerly kept as pets are being nurtured to readapt themselves back to jungle life. You will learn about the conservation effort done to ensure the sustainability of this endangered species of apes. Before arriving at the feeding platform, you will have a wonderful experience of walking through the amazing untouched rainforest of Sarawak
Souvenir shopping
Be fascinated by the delicate and creative work involve by the skilful artists. This is a chance for you to get an inside look at Sarawak ceramic and native handicraft or "must buy items" to bring back as a souvenir or gifts for friends, family members or personal collection. You will then proceed to Kek Lapis Warisan House
Lunch at local restaurant
Tour Sarawak Cultural Village
Sarawak Cultural Village is known as the 'Living Museum'. It showcases a kaleidoscope of Sarawak's cultures and traditions. On arrival, you will explore the 7 authentic replicas of ethnic houses. Chinese Farm House, Malay's Stilted House, Melanau Tall House, Penan Hut as well as Longhouse of the Iban, Bidayuh and Orang Ulu. Displayed in each house are the many artefacts made by the individual dwellers
Be entertained with 45 minutes of traditional dances from various ethnic tribes of Sarawak at the Village Theatre
Shop for Ikan Terubuk at Kubah Ria Market
Return to hotel
Overnight in Kuching
Day 5 - Free and Easy Activities Before Heading To Airport
Breakfast at hotel
Free and easy activities
Head to airport for your flight
Accommodation
4 nights at your selected hotel
Tour to sites
Entrance fee to tours
Seat-In-Coach Basis
Meals
Tour Leader
Return Airport Transfers
Licensed tour guide either Bahasa/English speaking
Tour to sites
All airfares & airport taxes
Hotel High Season Surcharge & room Upgrades
Juices and Carbonated beverages
Tipping
Tourism Tax (TTx), Optional Excursions
Travel Insurance
Book Now
08 May 2020 → 31 March 2021
We Are Always Ready To Help You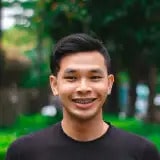 Assalamua'laikum. Get in touch with us for any enquiries regarding this package. We typically respond within 1-2 working days.
WhatsApp +60 16 3093 685
Telephone +603 8601 3685
Please correct the following error(s):