3D2N Kuching Cultural Tour
1 Country
1 City
2 Nights
4 Halal Meals
Seat In Coach
Overview
This is your gateway to Sarawak's culturally colourful life as well as Borneo's pristine and almost untouched rainforest. Get hands-on experience on Sarawak's multi-ethnic diversity at Sarawak cultural village as well as witnessing some of the Orang Utans inside a 653-hectares of a protected rainforest at Semanggoh Nature Reserve.
Why book this package?
Watch as orphaned and rescued Orang Utan swing and play happily at Semanggoh Nature Reserve
Experience the rich cultural background of Sarawak by visiting Sarawak Cultural Village
Seat In Coach
Share a coach and tour guide with other travellers while sightseeing
Fullboard
2x Breakfasts + 2x Lunches
Day 1 - Arrive in Kuching and City Tour
Arrive at Kuching International Airport,
Kuching city tour
Explore this capital of Sarawak as you tour around:
China Town
Tua Pek Kong Temple
Civic Centre / City tower
Malay Kampong
Kuching Mosque
Kuching Waterfront to view the Astana
Fort Margherita (across the river)
Old Courthouse (now Sarawak Tourism Complex)
General Post Office and the Square Tower
Lunch at local restaurant
Hotel check-in
Hotel check-in
Overnight in Kuching
Day 2 - Fall in love with Sarawak's natural and cultural beauty
Breakfast at hotel
Semanggoh Nature Reserve
Traveling overland (30 min) followed by a brief hike through the thick forest. Unlike in a Zoo, the Orang Utans are set free in a 653-hectares forest reserve. Orphaned or rescued from captivity, they are trained to survive in the wild
Souvenir shopping
Sarawak Pottery Factory: Be fascinated by the delicate and creative work involve by the skilful artists. This is a chance for you to get an inside look at Sarawak ceramic and native handicraft or "must buy items" to bring back as a souvenir or gifts for friends, family members or personal collection
Lunch at local restaurant
Sarawak cultural village tour
Popularly known as the 'Living Museum', the Village is a showcase of a kaleidoscope of Sarawak's cultures and traditions. On arrival, you will explore the 7 authentic replicas of ethnic houses. Chinese Farm House, Malay's Stilted House, Melanau Tall House, Penan Hut as well as Longhouse of the Iban, Bidayuh and Orang Ulu. Displayed in each house are the many artefacts made by the individual dwellers. Demonstration of arts and crafts like beadwork, wood and bamboo carvings, & weaving and straw weaving can be seen while touring the Village
Purchase the delicious Layered Cake (kek lapis)
Be entertained with 45 minutes of the traditional dances from various ethnic tribes of Sarawak at the Village Theatre
Return to hotel
Overnight in Kuching
Day 3 - Depart to Kuala Lumpur International Airport
Breakfast at hotel
Free and easy activities
Head to Kuching International Airport
Depart to KLIA
Accommodation
2 nights at Ariva Gateway
Tour to sites
Entrance fee to all tours
Meals
Tour Leader
Transfers and tours as per itinerary
Expenses
ll airfare, flight arrangements and airport tax
Travel insurance
Transportation
Beverages consumed during meals
Porterage
Tourism Tax for Non Malaysian – MYR 10 room/night (pay direct to hotel)
All other tours and meals NOT mentioned above
We Are Always Ready To Help You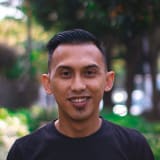 Izzuddin
Travel Consultant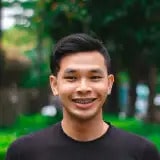 Assalamua'laikum. Get in touch with us for any enquiries regarding this package. We typically respond within 1-2 working days.
WhatsApp +60 16 3093 685
Telephone +603 8601 3685
Please correct the following error(s):